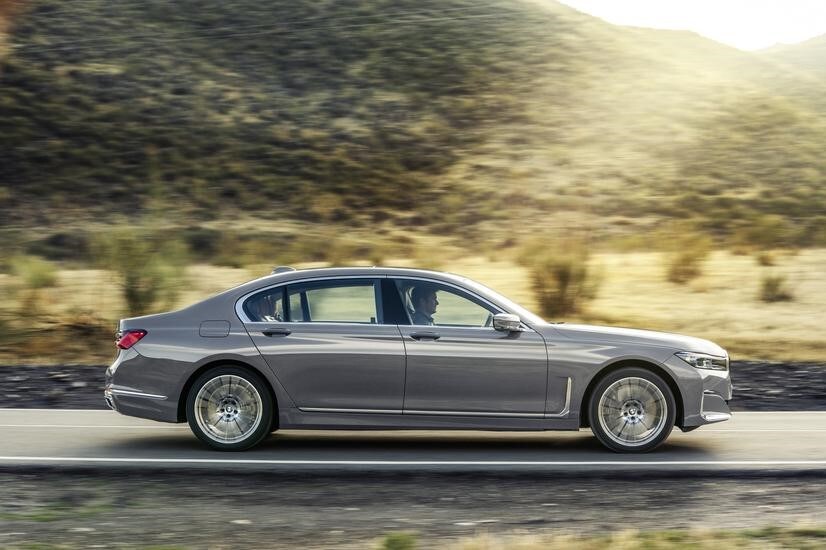 While it may technically still be winter, the groundhog didn't see his shadow, and your BMW dealers are hoping his prediction of an early spring comes true! In addition to warmer weather and new growth, spring will be bringing some exciting new BMW vehicles. For instance, this April will see the newest version of the BMW 7 Series arriving at our BMW dealership, BMW of Asheville.
With a new engine option, design updates, and new technology, the 2020 BMW 7 Series promises a model still at the top of its game. When the 2020 model arrives, drivers can opt for a six-cylinder plug-in hybrid version, in addition to its standard lineup of gas engines consisting of six, eight, and 12 cylinders. A refreshed design on the front end, featuring a larger kidney grille and two-inch height increase, gives the model a striking visual appearance that is sure to stand out on the road.
When it comes to technology, BMW automakers are always innovating. The 2020 BMW 7 Series boasts everything from a new, more convenient location for standard wireless charging to the BMW Intelligent Personal Assistant that makes delivering voice commands easier than ever. A hands-free phone system and LED ambient lighting are additional features to look out for.
There's a lot to look forward to in the latest version of the BMW 7 Series, and you only have to wait a little longer to experience it in person! In the meantime, you can check out our new and pre-owned BMW models for sale at 649 New Airport Road.