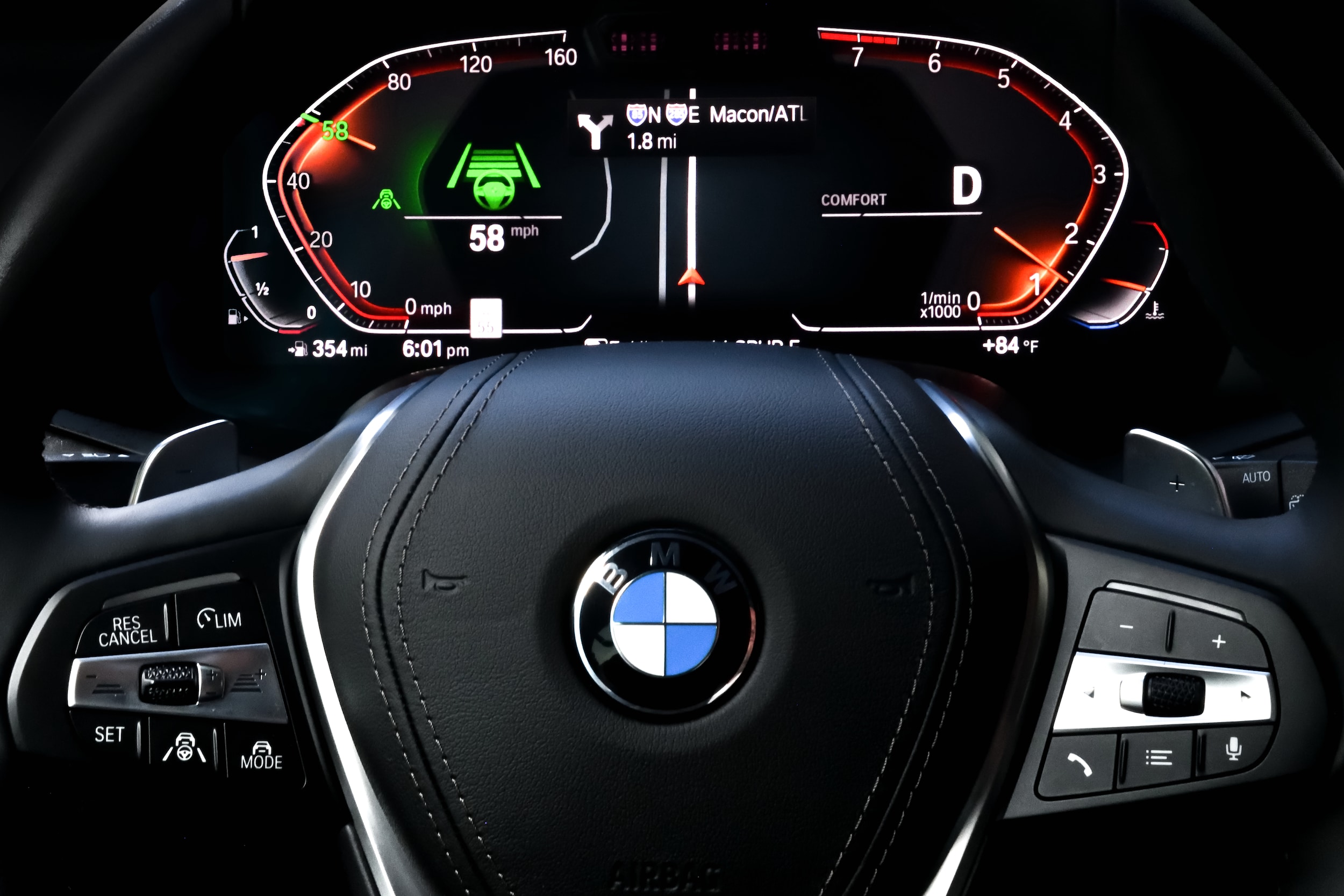 One day you're driving your new BMW vehicle down the highway when, all of a sudden, a light pops up on your dashboard. Unfortunately, every driver has been in the same situation. With so many symbols on your dashboard, it can be hard for drivers to determine what's wrong with their vehicle.

At BMW of Asheville, we can tell you what the dashboard lights mean in your new BMW X7 or whatever type of vehicle you drive.
Front Safety Belt Light
Most drivers are familiar with this warning light, which displays an image of a person with a safety belt on. If this light flashes red on your dashboard, it means either you or your front passenger need to properly secure a seat belt.
Parking Brake Light
If you see a light displaying the word "Park" on top of a small red circle, then your parking brake is engaged. If this symbol doesn't go away when you disengage your parking brake, then you need to take your vehicle to our North Carolina BMW service center.
Brake Light

If you see the word "BRAKE" in all caps and red letters, then that's an indicator that something is wrong with your braking system. This could be your parking brake, brake pads, or something else entirely. To be safe, take in your car for a check-up immediately.
Engine Light

All drivers are familiar with the engine light on their dashboard. This light flashes the most because it detects a wide variety of problems with your vehicle. If you do happen to see this light on your dashboard, don't hesitate to act. Bring your vehicle into our service center right away.
Visit Our BMW Service Center Today

If you see any lights appear on the dashboard of your new BMW, the best thing you can do is get it looked at by one of our professionals at our BMW service center.