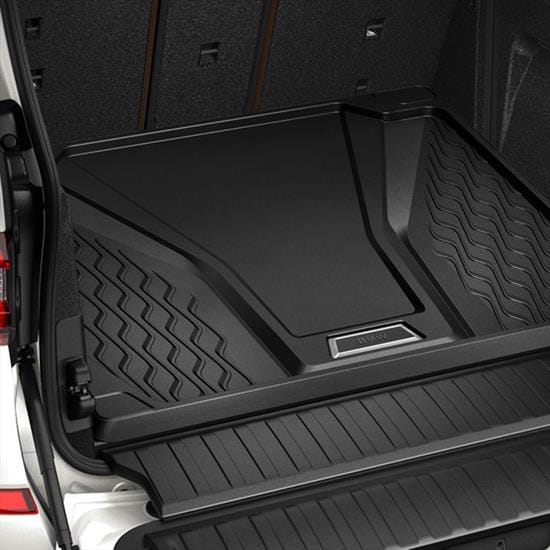 There are many things to love about the BMW 3 Series, but our favorite is the fact that it can always get better. There are numerous BMW accessories available at BMW of Asheville that will let you improve both the fun and functionality of your car, and we've highlighted our favorites below.
Stainless Steel Pedals
In addition to looking fantastically futuristic with their asymmetrical design, these pedals will give you better performance. The rubber sections are three-dimensional, which will improve grip and prevent slipping.
Tablet Holder
Will your BMW 3 Series be your next family car? With a tablet holder that mounts to the back of a front-seat headrest, you can easily attach a device and keep your kids entertained no matter how long your trips are.
Luggage Compartment Mat
If you're frequently loading and unloading stuff, you can protect the luggage compartment from dirt and moisture with a molding mat that fits perfectly. It's made of a very attractive non-slip and water-resistant material, so you never have to worry about stains.
Roof Rack Base Support System
Do you do a lot of traveling? If so, having a roof rack put on your BMW 3 Series could be an excellent idea. Once installed, you will then have the option to add other features, including racks made specifically for bikes, surfboards, skis, or luggage.
Rear Spoiler Carbon Fiber
Want to make your BMW 3 Series even more appealing to the eye? You can add a rear spoiler made of a hi-tech carbon fiber. This rear spoiler is very light and will give you improved aerodynamics and handling.
If you'd like to add any of these accessories to your car, our BMW dealership in Arden, NC can help you find what you need. Through our website, you can shop BMW accessories online from the comfort of home. We'll help you find the parts you're looking for and install them for you, too.