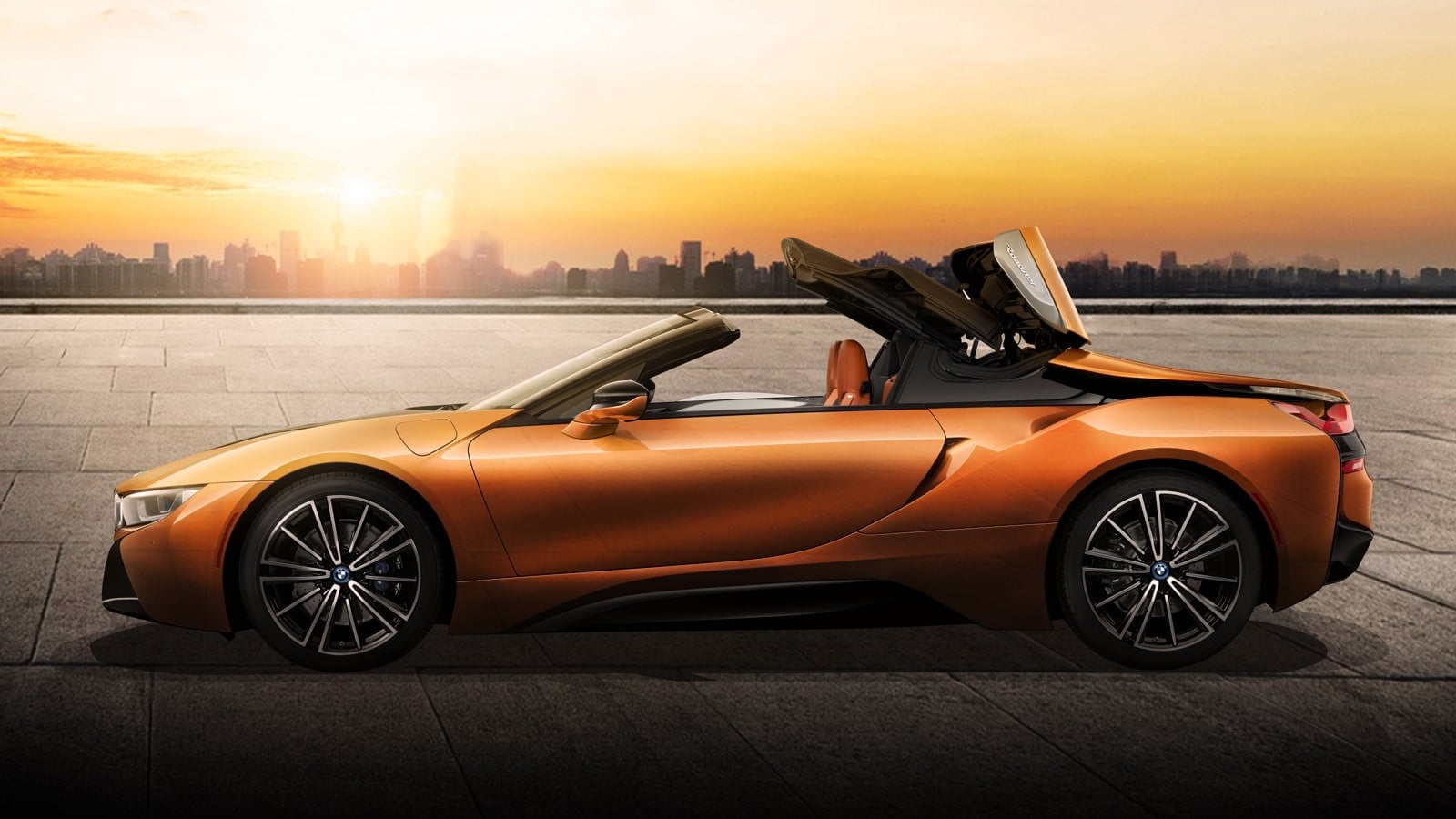 A luxury vehicle that is also eco-friendly? Those two things may sound like they're in direct conflict with one another, but they can actually work in harmony. With the 2020 BMW i8, for example, you will get the best of both worlds: a luxurious and comfortable hybrid. Plus, our BMW finance center makes the financing process simple for new BMW models.
What to Love about the 2020 BMW i8
If not having to stop for gas very often isn't enough of an enticement, there are plenty more things to love about the BMW i8. With its turbocharged 1.5-liter three-cylinder gas engine, 11.6-kWh battery pack, and two electric motors, you will get an impressive 369 horsepower. There are also many state-of-the-art tech and safety features, such as an infotainment system with an 8.8-inch touchscreen, Apple CarPlay™ integration, a Harmon Kardon sound system, front and rear parking sensors, and automatic emergency braking.
Benefits of Financing the 2020 BMW i8
A new BMW is obviously a large purchase, but this doesn't mean it has to be done in one shot. BMW financing gives you a great opportunity to get the car you want while paying for it over time. And if you can put up a good down payment – perhaps by using a trade-in vehicle – you won't have to borrow as much money. The result of this is a smaller down payment and lower monthly payments.

You also don't need to leave your home to get the financing process started, as you can get things started by filling our online form. Once submitted, we'll be in touch to go over your options.
Questions about the price of a BMW i8, financing, or anything else? Contact our BMW dealership today!