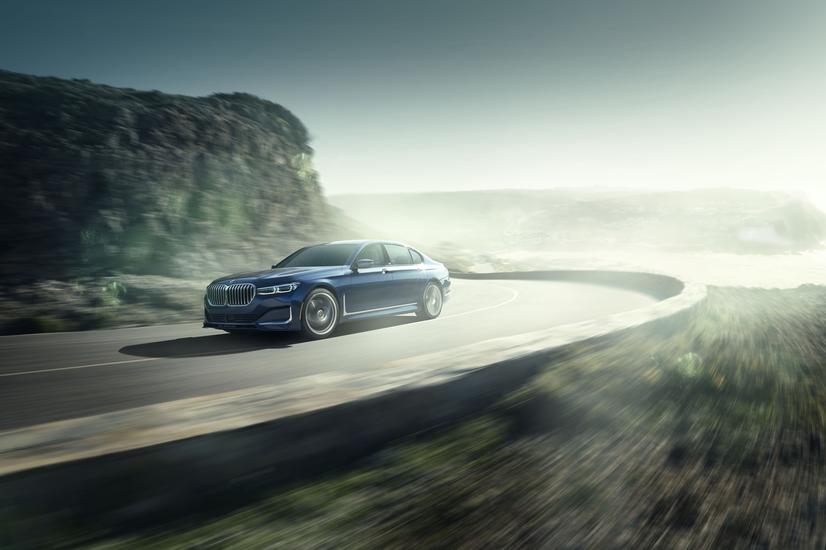 Last month, BMW automakers teamed up with ALPINA and announced the 2020 BMW ALPINA B7 xDrive Sedan. ALPINA has a long history of adapting BMW models for premium buyers, and the 2020 BMW ALPINA B7 xDrive Sedan promises to impressively show off the combined powers of the automakers. So, what will the third US generation of this upgraded model bring to drivers?
The core of the 2020 BMW ALPINA B7 xDrive Sedan is performance. Both in terms of raw power and driving dynamics, this new BMW car will allow drivers to enjoy the combination of excitement and luxury every time they hit the road. The twin-turbocharged V8 engine boasts 600 horsepower and 590 lb-ft of torque. Not only that, but the 2020 BMW ALPINA B7 xDrive Sedan will be capable of going from 0 to 60 mph in only 3.5 seconds and able to achieve a top speed of 205 mph. All that power works alongside premium engineering to deliver a smooth ride and sharp responses, providing an all-around great drive experience.
ALPINA and BMW automakers have also worked hard to ensure the 2020 BMW ALPINA B7 xDrive Sedan is as comfortable as possible for drivers. Cutting-edge technology in the suspension helps keep the ride easy, and the interior is carefully designed for space and luxury. Even the back seats promise a great riding experience, with available features ranging from a rear seat entertainment system to a seat massage function.
It won't launch until this fall, but our BMW dealers are too excited to share what we know so far about the 2020 BMW ALPINA B7 xDrive Sedan. To find out more about any BMW model on our lot, or coming later this year, visit us at BMW of Asheville. You'll find the excellence of BMW engineering, comfort, and performance in every BMW vehicle in our showroom.