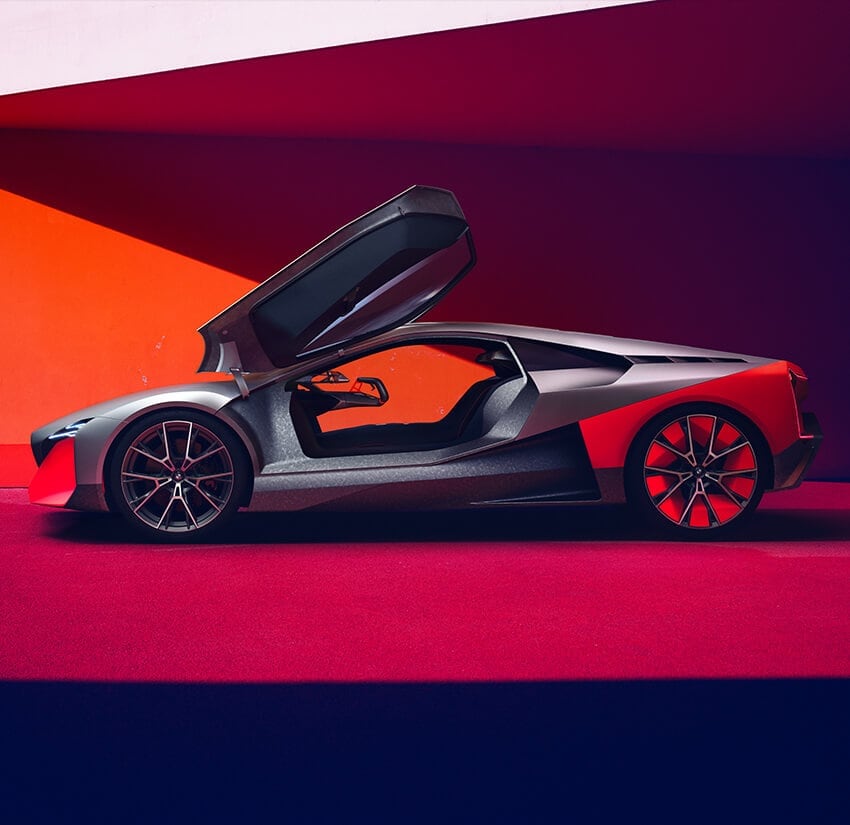 As your BMW dealers serving Hendersonville, we feel it's our privilege and our right to keep you informed when we hear about upcoming models that could drastically change our lineup. We've just learned about a new concept car that just might follow in the tire tracks of our beloved BMW i8, so don't miss out on this one.
According to motor1.com, what they're calling the Vision M Next Concept Coupe is a new, electrified two-door that "previews the future of BMW's battery-powered tomorrow." It debuted at the NextGen conference in Munich and proved to take a lot of styling cues from the BMW i8 - other than unique color blocking on the front and rear ends, as well as two-toned rims with Thrilling Orange Inserts.
As an EV, the BMW i8 has been instrumental in furthering new car technology. This new model is taking that 5 steps further with the "D+ACES" system: design and autonomous driving, connectivity, electrification, and services. Another perk is the advanced Laser Wire Light Technology, which is "a single wafer-thin glass fiber that produces an abstract ECG trace of a heartbeat fashioned with pin-sharp precision."
Furthermore, the Vision M Next Concept includes a four-cylinder gasoline-electric hybrid powertrain producing a total output of 600 horsepower that gets from 0-62 in three seconds. Its speed tops out at 186 miles per hour with an available "BOOST+" function. It gets up to 62 miles of pure electric driving, too.
There's so much more to discover about this concept car, and we hope to see it on our dealership lot someday. We also have the 2019 BMW i8 in stock now if you'd like to experience the thrill of a test drive in the current model. Come see us at BMW of Asheville and we can hook you up.