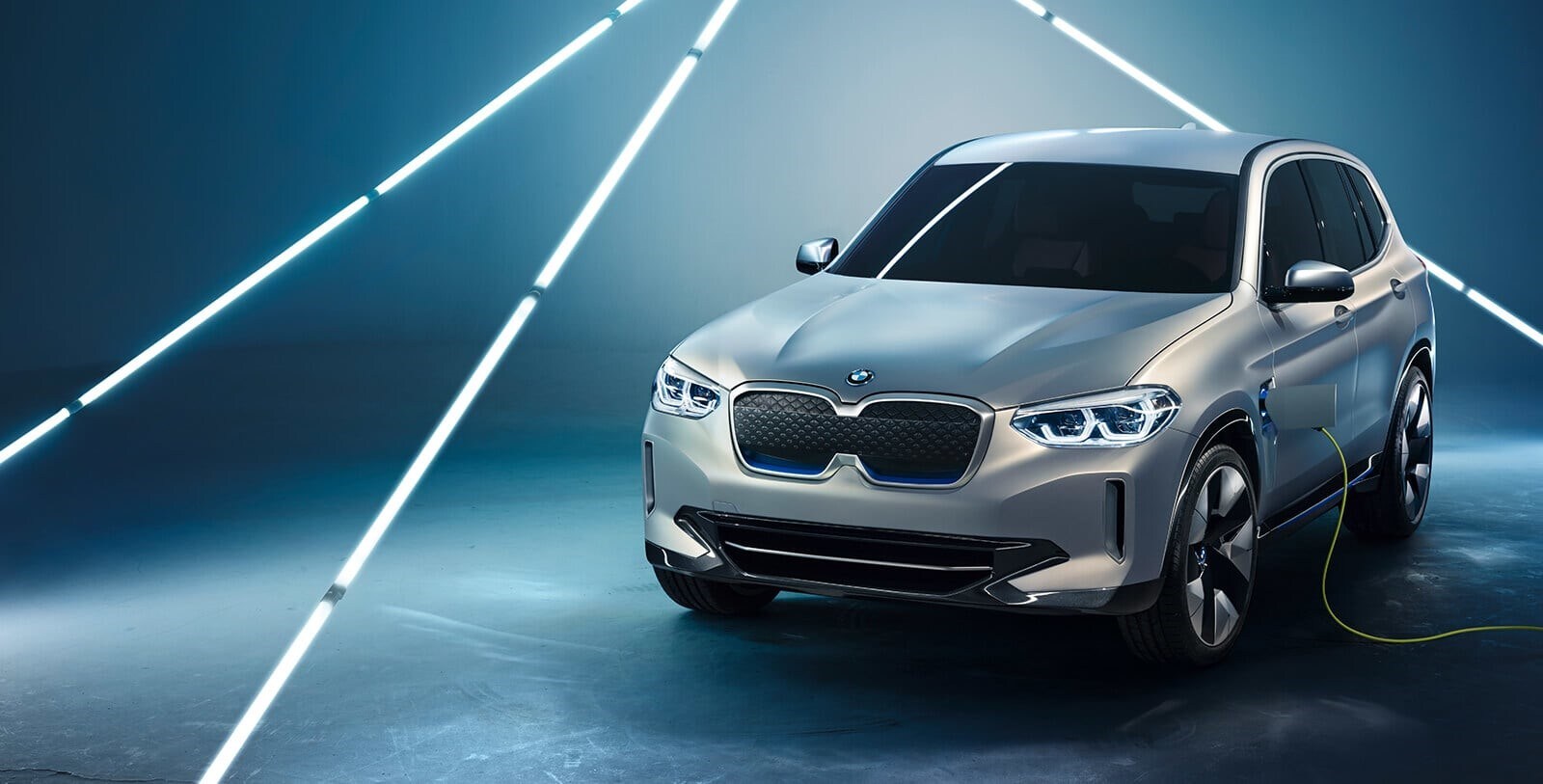 You've probably heard the rumors about BMW jumping into the electric car game... and they're true! If efficiency is your shtick, we think you're going to love the upcoming BMW iX3, so we'll hop right in with what we've learned regarding this (expected) rear-wheel-drive electric vehicle.
In the last few days, some BMW enthusiasts laid eyes on the upcoming BMW iX3, which is the first one of several EVs going into production for next year. The appearance of the car is, as expected, modern and sharp. It features a solid kidney grille (a BMW staple) and 5th-generation BMW eDrive technology.
One of the most exciting aspects of this upcoming car is its all-electric range of up to 249 miles via 150-kilowatt charging stations. According to our sources, the United States will see a rear-wheel-drive configuration for the all-new electric crossover vehicle. It will be referred to as the sDrive75, a call-back to the 75 kW capacity of its battery pack, which charges in only 30 minutes.
The model is rumored to be based on the G08 platform, which underpins the long-wheelbase BMW X3. Another aspect we are crossing our fingers for is a set of new self-driving features in the car.
To learn more about this fabulous model or to take a test drive in one of our other favorites like the 2019 BMW X3, come see us at BMW of Asheville. We look forward to being your NC BMW dealers that help with every aspect of the shopping, buying, and financing process. We are so thrilled to see BMW enter the crossover EV arena, and we can't wait to see what our brilliant engineers do next!