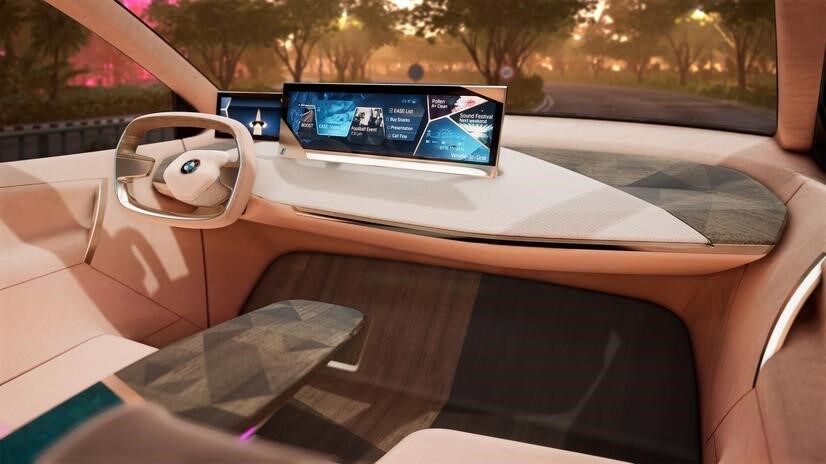 Here at your home for new, used, and certified pre-owned BMW models, we know there are a lot of reasons why drivers love BMW. Of course, the impressive power and drive experience is always a draw for car buyers, and many drivers prize the comfort and luxury of the brand. But another big selling point of any BMW model is the technology. BMW has always worked hard to provide cutting-edge technology and features to drivers, and they are continuing to do so.
At this month's Consumer Electronics Show (CES), the company will be showing off some of their latest and greatest innovations.
Visitors to CES will enjoy a sneak peek at the future of driving with a virtual drive experience using BMW Vision iNEXT, while they talk with the BMW Personal Assistant. This experience will highlight some of the most exciting new developments in automated driving and connectivity right on the show floor. They'll also get a chance to virtually see what future user interfaces in BMW cars might look like when they incorporate new tech innovations. And it's not just the show floor where visitors at CES will be able to take a look at the newest technology from the BMW Company; they'll also have a chance to actually see the first-ever BMW X7 display its off-road technology and capabilities on a difficult course.
While some of the exciting advances on display at CES might not be available for a while, car buyers will be able to find some of them soon when they visit our North Carolina BMW dealership. The BMW Personal Assistant will be available in select models starting March 2019, right around the same time that the 2019 BMW X7 will be arriving. Visit BMW of Asheville to find out more about what kind of new technology to expect from BMW!