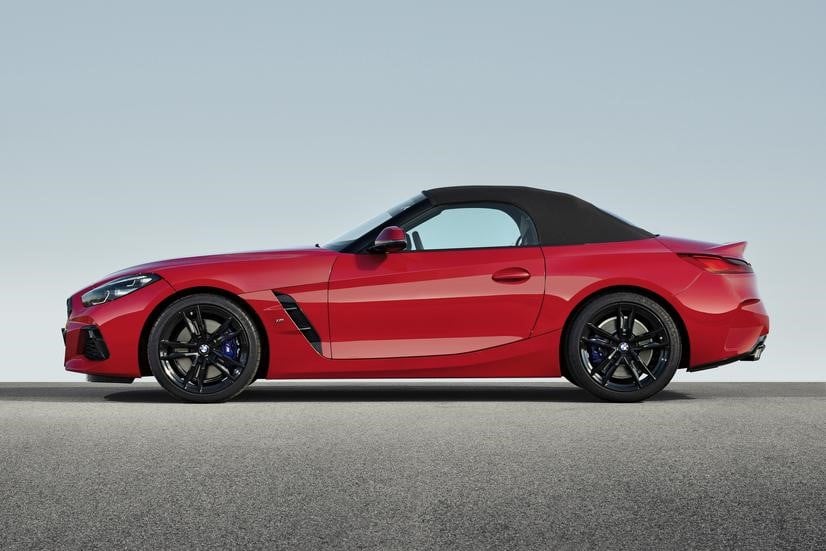 After months of anticipation, BMW automakers revealed the all-new 2019 BMW Z4 M40i at the Pebble Beach Concours d'Elegance, and our North Carolina BMW dealers are excited! First teased a year ago at Pebble Beach with a concept Z4 Roadster, the 2019 BMW Z4 M40i is an exciting addition to the BMW Z Roadsters tradition. The first BMW Z Roadster was produced 30 years ago: the BMW Z1. While the latest BMW Z model has come a long way since then, it still retains what makes the whole BMW Z Roadster line special.
Balance is at the heart of the 2019 BMW Z4 M40i. The driver is positioned centrally, and the vehicle features a low center of gravity. The 50/50 weight distribution completes the exceptional balance, and it provides drivers with an incredible on-road experience.
The all-new BMW Z model stands out visually as well. The iconic BMW kidney grille rides at the front of a long hood with large air breathes on the front wheel arches, helping give the 2019 BMW Z4 M40i its bold, athletic look.
As far as what's under the hood, the all-new model certainly steps up to the plate. The 2019 BMW Z4 M40i uses a new version of a classic BMW 3.0-liter six-cylinder engine, which can take the vehicle from 0 to 60 miles per hour in less than 4.4 seconds. The BMW M tuned sports suspension works with a top-of-the-line braking system and electronically controlled rear differential to deliver incredible agility and control, creating an exciting and dynamic drive experience.
The first look at the 2019 BMW Z4 M40i didn't disappoint, and we're excited to learn more about the new model. Although it won't arrive in dealerships until 2019, you can enjoy outstanding BMW automaking when you visit your home for new and certified pre-owned BMW models, BMW of Asheville.