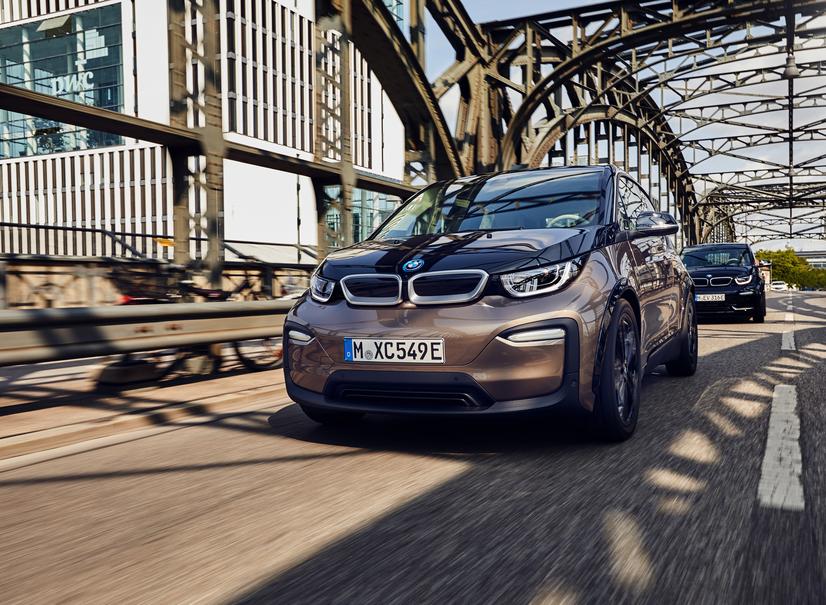 This month, production begins on the latest upgrade to electromobility from BMW. The 2019 BMW i3 and 2019 BMW i3s will boast a larger battery capacity, greater range, and new technology and connectivity features that make driving the model as fun as it is environmentally aware. With the arrival of the latest BMW electric car on the horizon, we wanted to share a preview of what to expect from the 2019 BMW i3 and 2019 BMW i3s.
The most exciting upgrade for this new BMW car is a larger battery that significantly increases the range for the 2019 BMW i3. The previous version of the model had a 94Ah battery, which allowed for an already impressive 115-mile range. But the 2019 model boasts a 120Ah battery, delivering an incredible 153-mile range.
While the battery is the biggest change, the 2019 BMW i3 also comes with a few other new touches. Outside, a new exterior color, LED headlights, and automatic high beams enhance the appeal of this latest version. Inside, iDrive 6.0 is now available with the standard navigation system, and an available Wi-Fi hotspot and charging tray make it easier than ever to stay connected and charged on the road. Add in available driver-assist features like frontal collision warning and standard park distance control, and it's clear that drivers will not only be able to go further in the 2019 BMW i3, they'll want to!
Here at BMW of Asheville, we're excited to see what BMW automakers have done to move electric vehicle technology forward. If you're excited too, you can learn more about the 2019 BMW i3 and 2019 BMW i3s from our North Carolina BMW dealers. Those who want an eco-friendly vehicle that's still exciting to drive will be able to find it with the 2019 BMW i3.