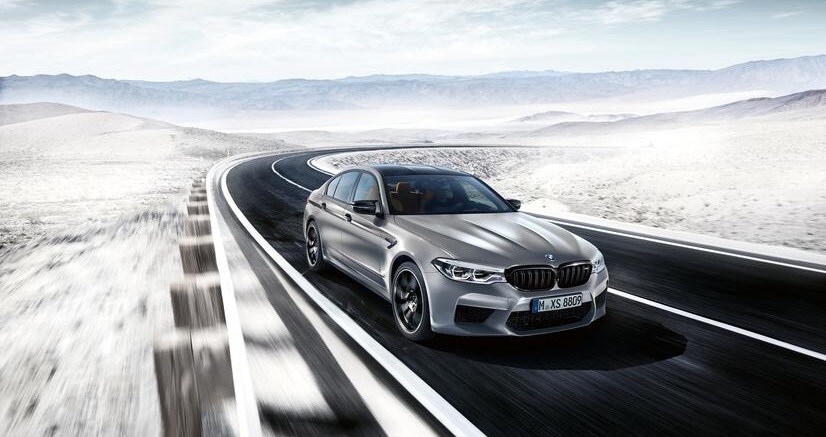 Performance enthusiasts rejoice! BMW automakers are working hard to offer more top-of-the-line performance models, and they have recently unveiled another one this month. A couple weeks ago, we talked about the first-ever 2019 BMW M2 Competition, but today we want to highlight another option for drivers looking for the best in performance. The 2019 BMW M5 Competition was revealed this May, and it is the most powerful BMW M5 yet.
While production doesn't start until this summer, here at your Asheville BMW dealership, we wanted to offer our customers a preview of what to expect.
To start, the 2019 BMW M5 Competition offers unprecedented power. The 4.4-liter V8 engine produces more horsepower than any previous version of the model—as much as 617 horsepower. A max 553 lb-ft of torque is also included. Thanks to the linear power delivery that BMW M Series models are known for, and a modification that sustains the process longer, the 2019 BMW M5 Competition can go from 0 to 60 miles per hour in just 3.1 seconds.
But this new performance model is about more than just raw power. The chassis tuning has been improved to provide drivers with a quicker response time and increased agility, and the eight-speed M Steptronic transmission offers amazingly fast shift times. Unique design features make the model's appearance stand out as much as the performance and complete the package for drivers who want a true sports car experience.
Whether you're eagerly awaiting your next performance car, or just excited to see what BMW engineers do next, the 2019 BMW M5 Competition is something to look forward to. You can learn more, and see what else BMW automakers are capable of, when you visit our BMW dealership serving Mills River, Hendersonville, and Asheville. BMW pre-owned and new models are available for test drives, and you can check them out as soon as today.