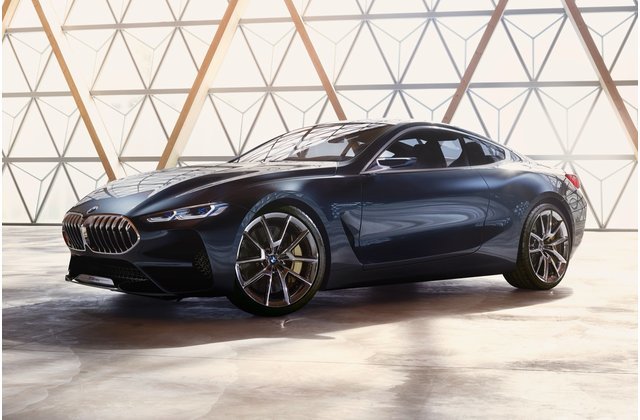 This fall, drivers will be able to enjoy the return of the BMW 8 Series. The 2019 BMW 8 Series Coupe will be the first BMW 8 Series model in the US in 20 years, and it will bring with it a new era in BMW luxury. This new BMW car will arrive in dealerships this fall, but we wanted to give our Asheville area customers a preview of what to expect from the all-new 2019 BMW 8 Series Coupe.
As the number would suggest, the BMW 8 Series is a special type of driving machine - sporty, extra luxurious, and intended to evoke an emotional response. The 2019 BMW 8 Series Coupe launch car will be a BMW M850i xDrive and boast not only an elegant and comfortable interior, but impressive power.
The new engine, a BMW TwinPower Turbo V8, boasts an incredible 523 horsepower and 553 lb-ft of torque, resulting in acceleration of 0 to 60 miles per hour in just 3.6 seconds. Not only is the engine powerful, but the 2019 BMW 8 Series Coupe was designed with agility and precision in mind and developed alongside a BMW racecar: the BMW M8 GTE.
Inside, owners will find a driver-focused interior, including the iDrive Controller and Driving Experience Control switch right in the center console. Luxurious leather upholstery comes standard, and rear seats offer either comfortable seating for passengers or easy folding for increased cargo space.
This is just the start of what makes the 2019 BMW 8 Series Coupe so remarkable, and soon you'll be able to find this impressive new model when you're browsing our BMW cars for sale. Hendersonville, Mills River, and other Asheville area drivers who are excited about this all-new BMW model can find out more when they call or visit us at BMW of Asheville.