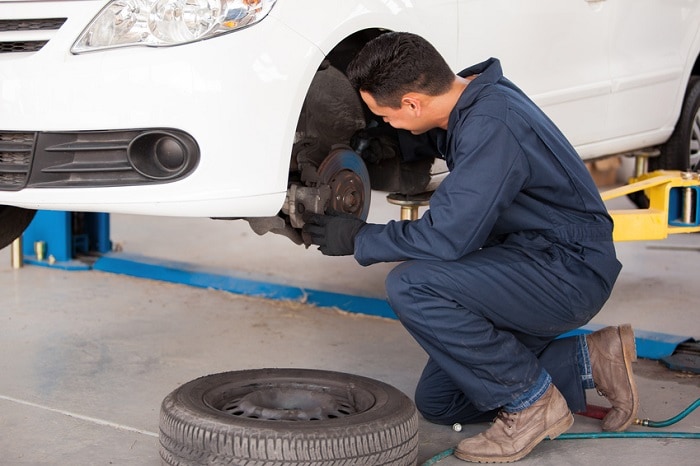 When it comes to safety here at your home for BMW pre-owned and new vehicles, we take it pretty seriously. We regularly talk about the safety features of new cars and understand that drivers are always concerned about keeping themselves and their passengers safe. But one thing we've talked about a little less is how to maintain a safe environment years after you've driven off the lot in your new vehicle. Today, we wanted to discuss one of the most important aspects of long-term car safety: the brakes.
For a lot of people, brake maintenance is a bit of a mystery. Maybe because we don't often see them, and rarely think about them unless they're causing problems. But often by the time we notice something off about our brakes, it's progressed into a much bigger problem than necessary. The best way to stay on top of brake care is regular check-ups, which our BMW service center can certainly help with.
But what about when problems have already arrived? One of the most common signs of brake trouble is a squealing or grinding sound, which happens when brake pads have been worn down and are in need of replacement. But other problems can crop up as well. For instance, a lot of drag while accelerating can mean frozen emergency brake cables (a problem easily prevented by using the emergency brake regularly!) Your vehicle pulling to one side can mean anything from maladjusted brakes to leaking fluid. And any sort of clicking or pulsating is another indication.
Whatever issues you come across, it's best to play it safe when it comes to brakes. Make a trip to our BMW service center, where our expert technicians can see what's going on with the brakes on your new BMW car.