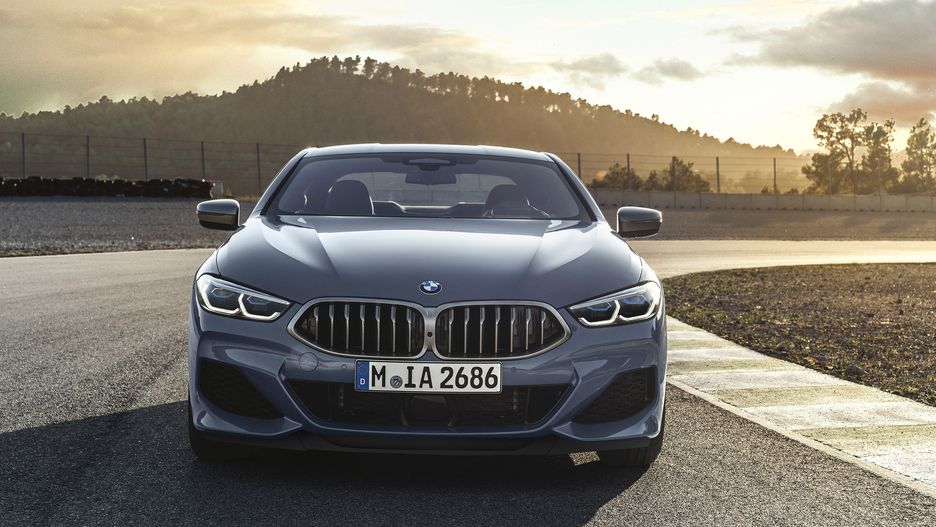 Here at BMW of Asheville, your North Carolina BMW dealers have already talked a little about the return of the BMW 8 Series, and we're still excited! After all, it's been over 20 years since a luxurious BMW 8 Series sports coupe has been available in the United States, and the new one promises to be better than ever. The bad news is it won't actually arrive until December. But the good news is that the 2019 BMW M850i xDrive Coupe promises to be worth the wait!
This luxurious and exciting sports car combines incredible power and performance, but still brings the high level luxury consumers expect from any BMW model, and especially from a BMW 8 Series. The 2019 BMW M850i xDrive Coupe boasts an incredible 523 horsepower and 553 lb-ft of torque, and it can go from 0 to 60 miles per hour in only 3.6 seconds. In addition to all that raw power, the model uses the BMW Intelligent xDrive all-wheel drive system, which includes an electronic M Sport rear differential to help drivers harness the vehicle into an agile, responsive, and supremely enjoyable drive experience.
Innovative technology also helps keep drivers safe, comfortable, and having fun. Driver assist and safety features like Parking Assistant and Adaptive M Suspension with Active-Roll Stabilization make driving easier and safer, while entertainment features such as the 16-speaker Harman Kardon audio system ensure the passengers are having fun as well. Add in elegant touches like the Merino leather upholstery, and the 2019 BMW M850i xDrive Coupe promises luxury as well as performance.
It's safe to say that we're counting down the days until the 2019 BMW 8 Series arrives in our showroom. And if you're ready for the return of the BMW 8 Series, you can join us in December to enjoy this new BMW car!