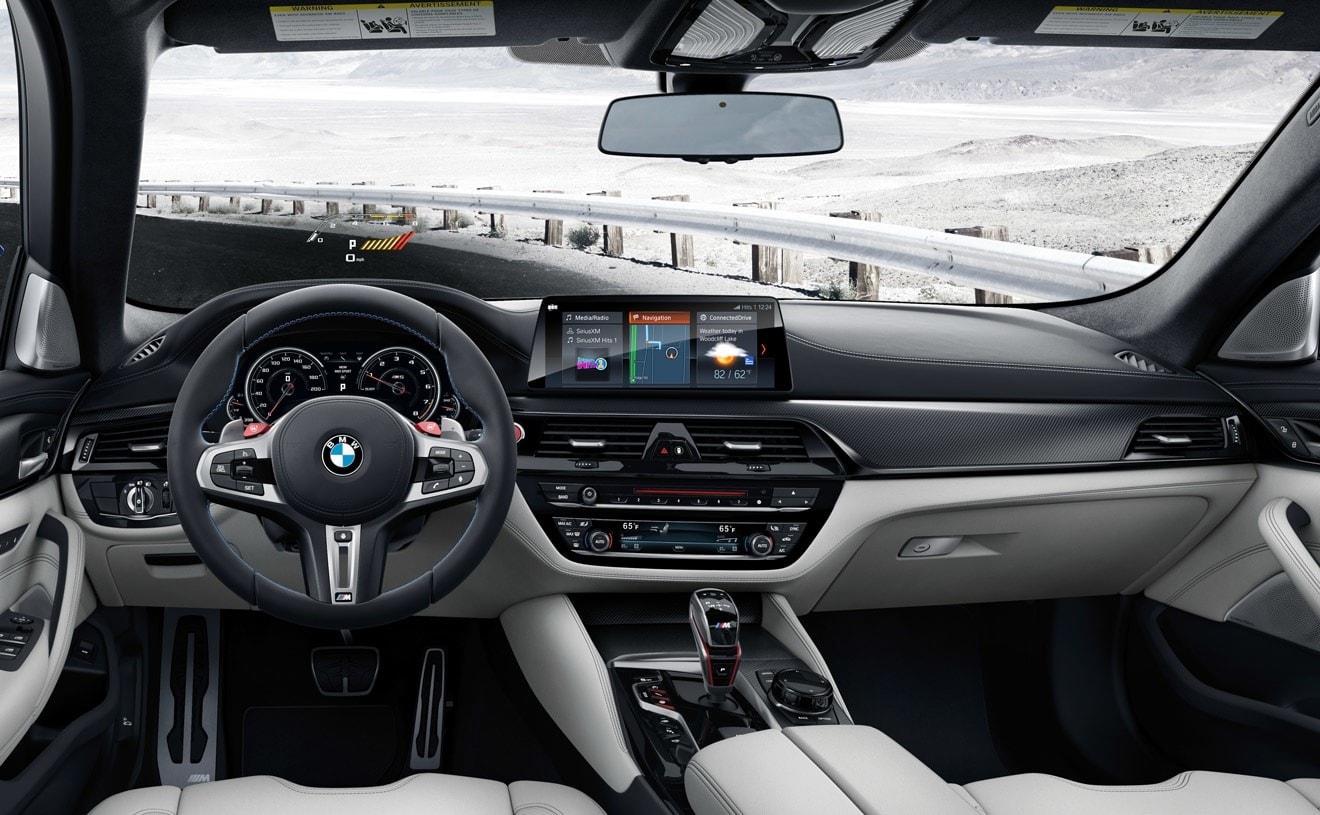 The 2018 BMW M5 is an incredible car. It combines an exciting performance, raw power, and luxury to make something truly remarkable. In fact, the 2018 BMW M5 has so much going for it that last month, it was honored with the 2018 World Performance Car Award. The World Car Awards are determined by auto journalists from around the world, all bringing their expertise to select the best of the best. And we're thrilled, though not surprised, that the 2018 BMW M5 earned one of the coveted awards.
So what makes the 2018 BMW M5 so special? For starters, it has the most advanced technology in any M-vehicle yet. And then there's the engine. A 4.4-liter V8 that uses M TwinPower Turbo technology to produce an incredible 600 horsepower and 553 lb-ft of torque. This is an improvement of 40 horsepower and 53 lb-ft of torque over the last generation of the BMW M5. And the eight-speed Steptronic transmission uses Drivelogic and the M xDrive system, which we'll get to in a minute, to allow drivers to easily harness the abilities of the model.
When you take all that power and control, and add in an acceleration time of 0-60 miles per hour in 3.2 seconds, you get the quickest, most agile 2018 BMW M5 yet. And what about unusual driving conditions while behind the wheel of this new BMW car? That M xDrive is an intelligent all-wheel drive system custom-made for the BMW M5, and drivers can also use the BMW M GmbH system to switch from 2WD to 4WD easily.
With all that, it's hard to deny that the sixth generation of the BMW M5 is the best yet. If you're ready to get one of the best when it comes to performance cars, it's time to search "BMW M5 for sale." Carolina drivers will find the 2018 World Performance Car here at BMW of Asheville.