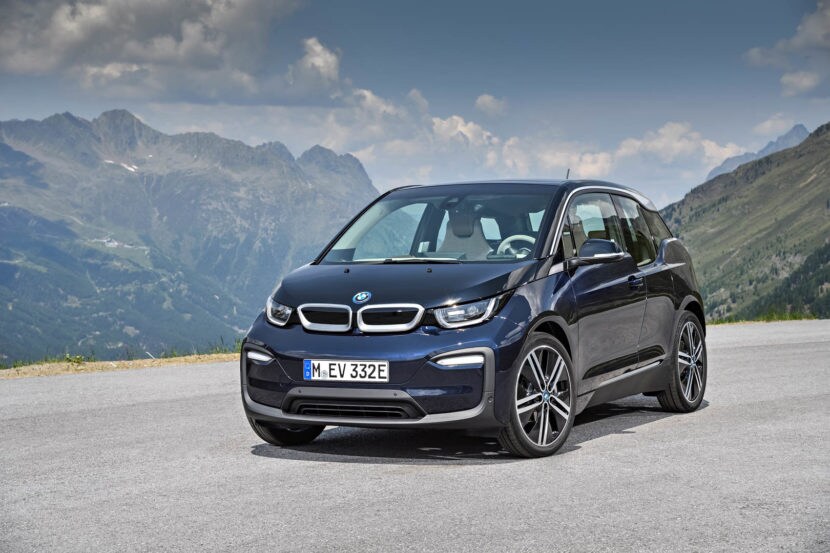 Several new details have been released about the 2018 BMW i3. This includes the rollout of the 2018 BMW i3, coming soon to BMW of Asheville later this year.
For the BMW i3, some changes include a minor refresh. The vehicle's trademark A-pillar roofline will now have a glossy black finish that matches some of the accent pieces. The front and rear bumper have also been redesigned and now have a slightly wider frame. The front bumper has a U-shape accent that surrounds the perimeter of the LED turn lights. The rear portion is adorned with a horizontal chrome strip over the tailgate.
Buyers will have two color options: Imperial Blue Metallic and Melbourne Red Metallic.
There won't be a whole lot of changes in the interior. As with the 2017 model, the upholstery and stitching will be made from sustainable materials. The seat is partly made from Carum Spice Grey wool and Giga Brown Leather tanned from olive leak extract.
The infotainment will include the newest version of the BMW iDrive. The touchscreen is now of a higher resolution, and the voice recognition technology now uses cloud-based speech processing.
Now, what about the new BMW i3 under the hood? It will deliver 184 horsepower, compared to 170 horsepower for the normal BMW i3. It also has a more aggressive stance with a track that is wider by 1.57-inches. The biggest difference, though, is an improved Sport driving mode. Under this setting, the steering tightens and acceleration sharpens. Finally, the max speed tops out at 100 mph, compared to 93 mph in regular driving mode.
Plan a trip to BMW of Asheville today. Whether you are interested in the popular 2017 BMW 3 series or an electric BMW vehicle, our inventory carries the full lineup, including certified pre-owned BMW cars near Hendersonville, NC. We look forward to serving all our North Carolina neighbors soon.