Our customers love new BMW cars because of their stylish exteriors and luxurious interiors. BMW of Asheville is happy to provide these models for you because they offer so much more amenities than if you didn't buy luxury. The BMW brand stands out for its sport cars and advanced technologies that are included in each model.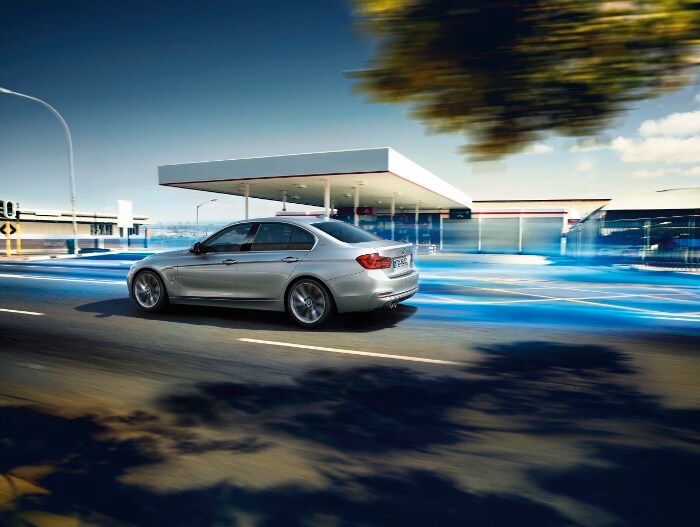 Why BMW Is Special
The BMW brand began in 1916, and in the 100 years that the company has been in existence, many great cars have come and gone. The BMW vehicles began with a motorcycle, the BMW R 32. Now there are many different BMW models so you can find exactly the car you are looking for. Each BMW car is equipped with a high-power engine to be able to give you the performance you are looking for. They also have technology features that will make driving them more convenient and safe, such as the Surround View System with 3D View to allow the driver to spot all obstacles around them.
BMW Cars at BMW of Asheville
Like we already said, there are many great models that came from the BMW brand. From large sedans to SUVs, we have what you are looking for at our BMW dealership. Some of our most popular models are the BMW X5 and BMW 3 Series.
2017 BMW X5
This is a midsize luxury SUV with four different engines available. There is a 3.0-liter turbocharged inline six-cylinder engine, a turbocharged 4.4-liter V8 engine, a diesel engine, and a plug-in hybrid model. There are also four trim levels available: 35i, 35d, 40e, and 50i. All models except the 35i come with all-wheel drive.
2017 BMW 3 Series
This model comes in either a sedan or wagon body style. It has five trim levels, including the 320i, 328d, 330i, 330e, and 340i. The BMW 3 Series models can come with a turbocharged 2.0-liter four-cylinder engine or a turbocharged 3.0-liter six-cylinder engine.  Technology features include Apple CarPlay and a 16-speaker Harman Kardon surround system, just to name a few of the options.
As a BMW dealer serving Hendersonville, NC, we are proud to offer these two models and more. We know the luxury you find on the new BMW cars will be one that is unmatched. Head over to our dealership today to get started in your search and take the model you are interested in for a test drive.